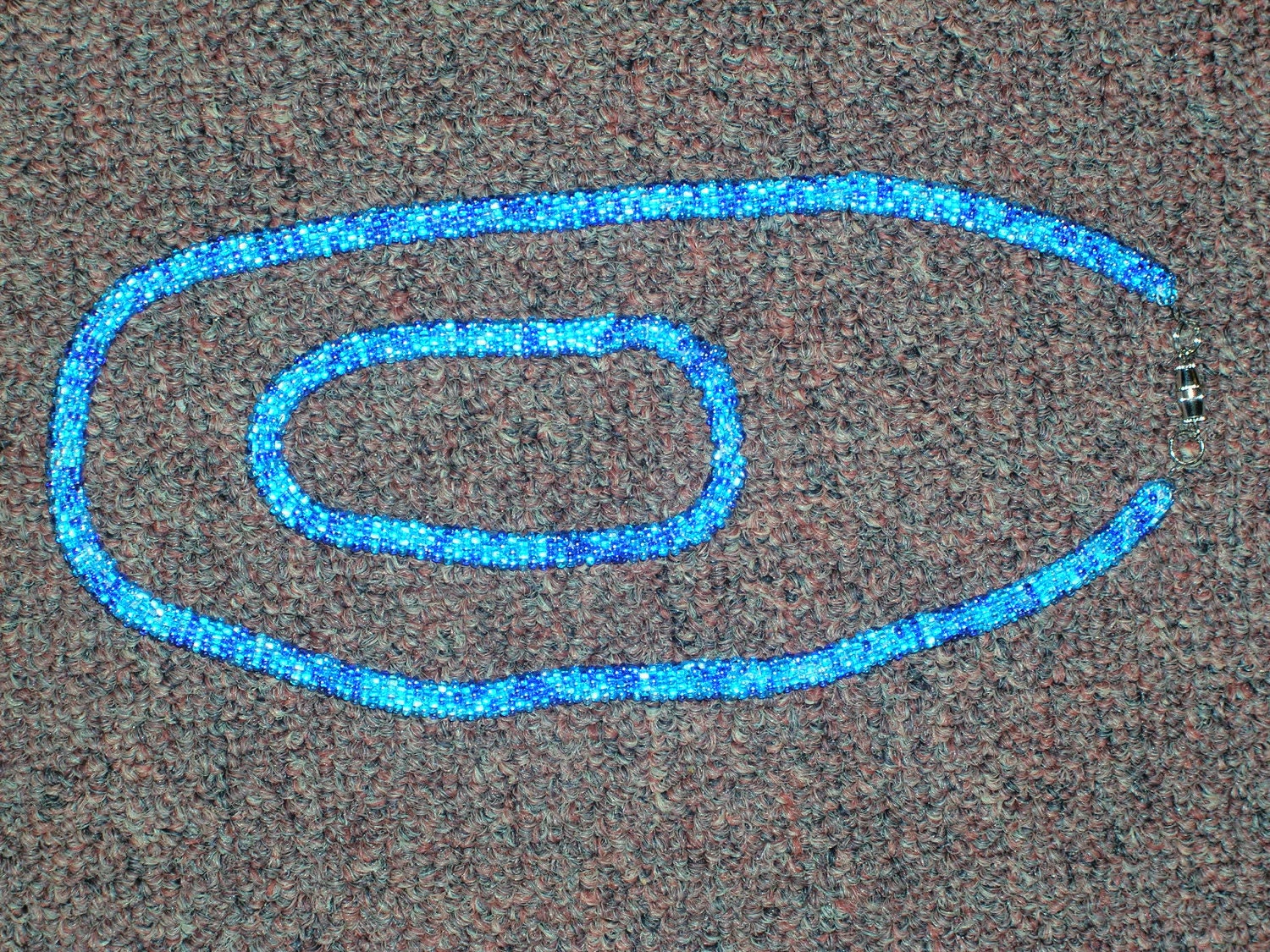 Recently I have been having a blast with beads! I have been making spiral crochet bead necklaces and bracelets and loving it. It takes me quite a while to string all the beads so that I can make them, but it is so satisfying to create.
I think I will have to invest in a bead spinner to speed up the bead stringing process. Also, I need to get some better display props for taking the photos of the pieces for this blog,
Ravelry
, and my
Etsy
shop.
Once I became proficient at this technique, I started looking for more beading challenges. I found an ebook on Amazon that demonstrated a wonderful beading method for making rings:
Simple Seed Bead Rings You Can Make
by Janis Websdale. It is very easy to follow with good photos and it only cost $3.99 to download to my
Kindle Cloud Reader
(this is a free Kindle app from Amazon). This pearl and blue ring is my first attempt at a project from the ebook.
Now, just in case you wonder where the yarn went in my life, have no fear. I have several WIPs of yarny goodness in progress, so stay tuned for more.
Happy Creativity to you all!