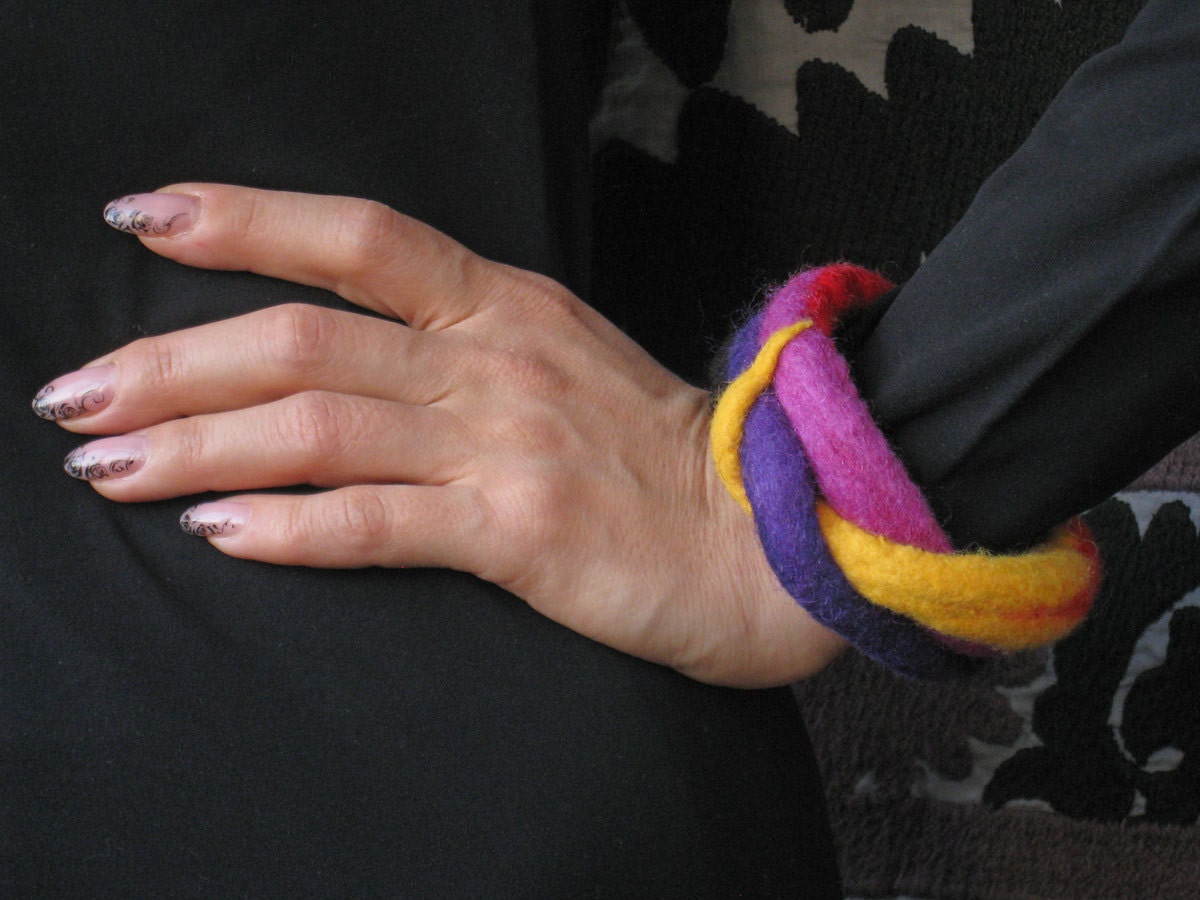 While wandering through Etsy, I saw this and I want to know how to make it. I am intrigued and inspired. I hope you will be too.
The artist is Radlana of
Warm Hands
. Her designs are simply amazing and imaginative. I hope you will go investigate her shop. I know she has me investigating felting techniques.