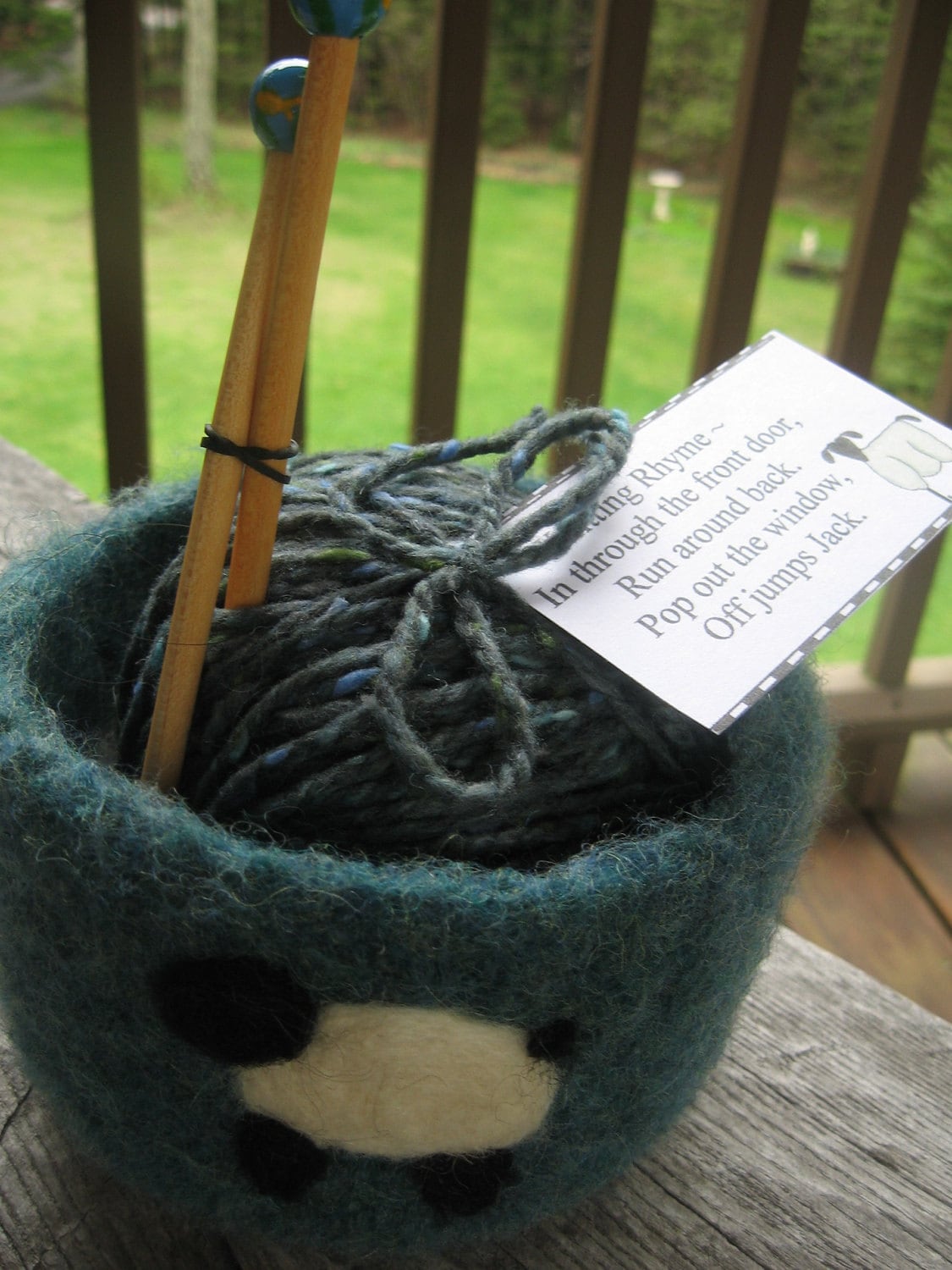 I was perusing the treasures on Etsy and became fascinated with the ceramic yarn bowls. I personally tend to work from center pull balls of yarn, so, with my current economic standing in mind, I wasn't inclined to invest in the beautiful works of art. On the rare occasion that I work from a non-center-pull ball of yarn, I have a DIY containment system. It isn't display worthy, but it is functional.
Then I came across the lovely combo at the right. The yarn bowl is made from yarn! Perfection :) Also, the crafts-person has cleverly included needles and a ball of yarn with a
surprise
in it for the lucky recipient. What a wonderful gift this would be for either a new knitter or an experienced one.
Also, you will find a myriad of other creative and imaginative gifts that are irresistible. I have favorited the shop and will be back there frequently, I am sure. Please take a moment to check out
Green Mountain Wee Woolies
and show her some love.