I recently discovered Knitting Loom Holders. I am not a loom knitter, but I have several friends who make lovely items on knitting looms and I think they will be very interested in these items.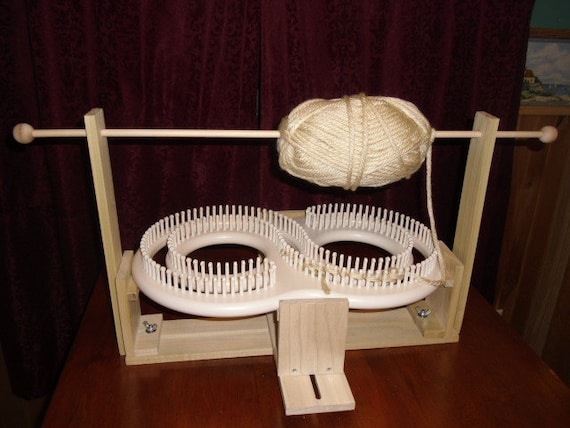 The Etsy shop
Loom Knitting Gadgets
carries the above pictured model as well as a few other configurations. They are adjustable and I think they are reasonably priced. To learn more about them, check out their Facebook page,
Loom Knitting Holders
.
Stay yarn crazy my friends!