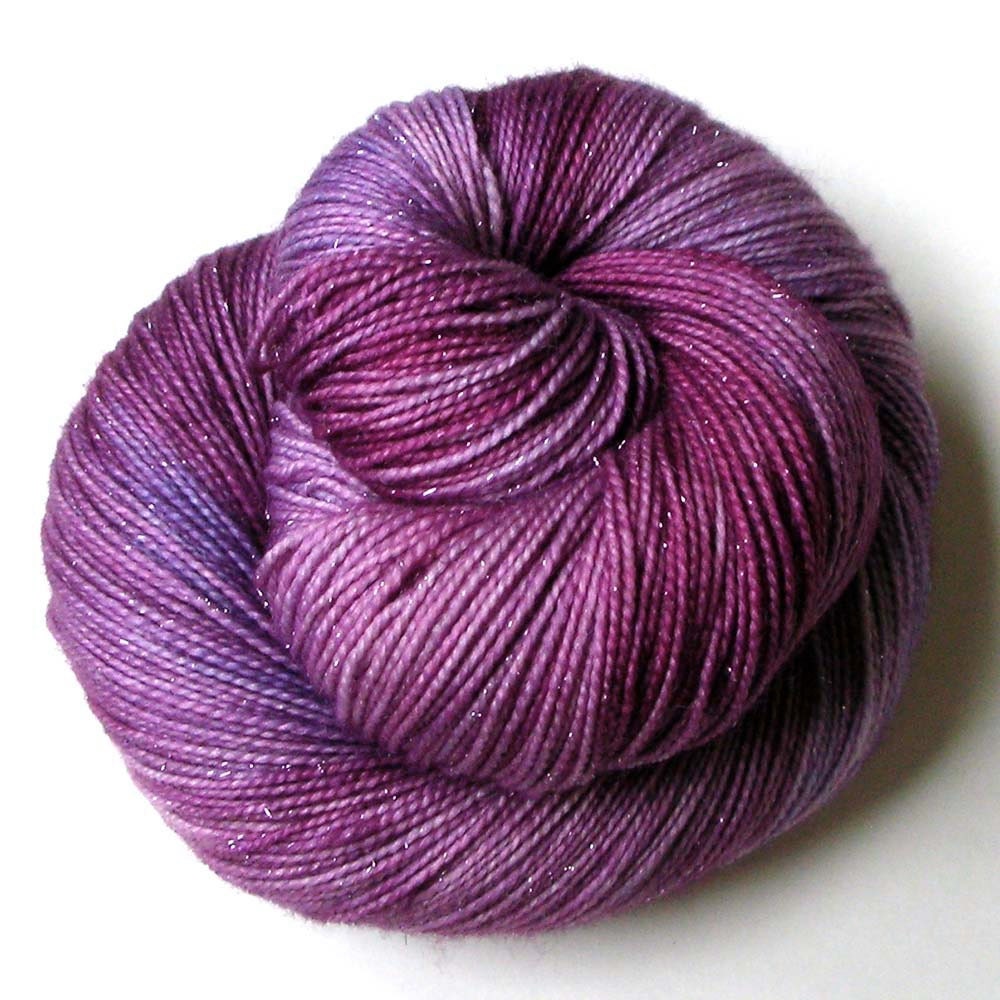 Fabulous fibers, yummy yarns, and sparkly stuff can be found at
Julie Spins
. Click your way over to peruse her wares and you will find this glistening hank that I want so much!
I love her colors and she doesn't over do it with the glitz. To me it looks like a light sprinkling of star dust has been applied to it.
Please take a moment to show her some love. Also, I hope many of you will leave a comment on this blog to let me know of any other sellers who should be featured in this weekly segment on my blog. Happy creativity to you all!